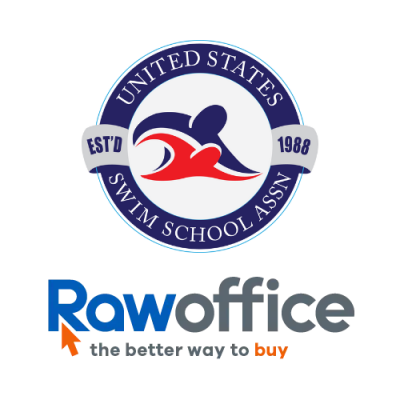 The USSSA is proud to collaborate with The Raw Office Inc. to help swim schools ensure a safe working environment for their staff and students. This collaboration is focused on supplying swim school members with environmentally friendly, office supplies, certified PPE, and attractively priced, and janitorial supplies.
The Raw Office is a certified B Corp who is disrupting the market for office supplies for large corporations and small businesses. Raw Office, helps businesses save money, control costs and be more eco friendly with its 100% carbon neutral supply chain and Artificial Intelligence powered ordering platform. For more information on The Raw Office visit : rawoffice.com
United States Swim School Association
The United States Swim School Association (USSSA) is an association of business owners operating swim schools across the country and around the world. We provide opportunities for businesses who are able to provide products and services that add value to swim schools. We are specifically looking for brands that bring expertise, want to grow, and align with our brand. The best fit are companies that value quality and want to help swim schools be successful.